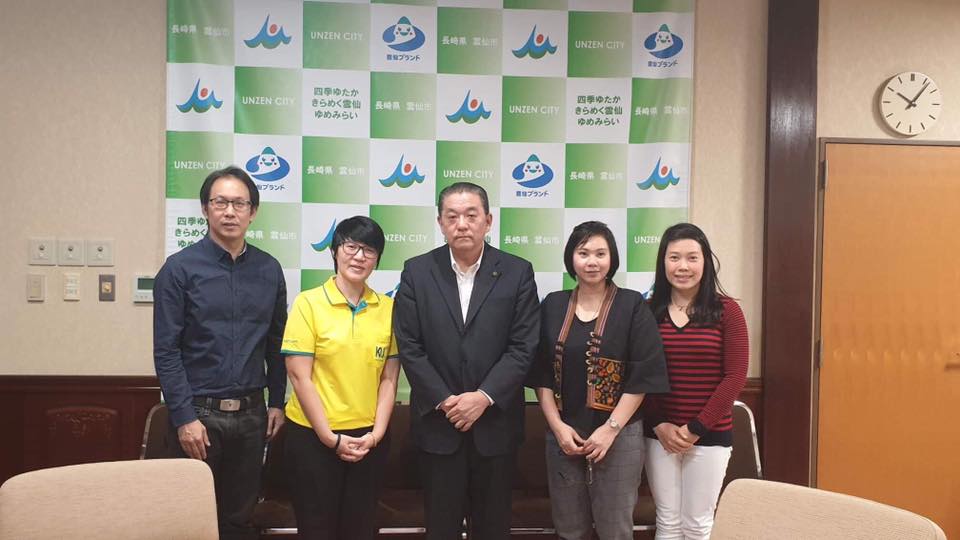 From 27 May to 1 June 2019, our faculty members were invited to meet with the Mayor of Unzen which is part of the Nagasaki Prefecture in Japan to officially discuss the educational cooperation program between KITMAN and Unzen Town.
Unzen is a very well-known destination among international and Japanese tourists as a picturesque hot spring resort town. We are very honored that Mr.Hidesaburo Kanazawa, Mayor of Unzen has extended his invitation to welcome our 3rd year KITMAN students to gain international exposure by working at famous onsen resorts in this beautiful town for 4 months during January to April next year.
This is an excellent opportunity for our students to gain valuable work experience – at KITMAN, we believe in learning through experience!